wPager™ is a WiFi based solution for distribution and management of alarms. Since the solution is based on the Android platform and WiFi, the user can choose from hardware in all shapes and sizes,
Using existing WiFi infrastructure, unlike proprietary DECT/paging systems, makes for a very cost-effective solution. It also lowers the learning curve and allows your own IT staff to manage the systems themselves.
This highly secured alarm distribution solution is suited for nursecall, technical alarms, fire alarms and most kinds of security system. Existing alarm systems can be easily interfaced with wPager™. BXO provides a wide range of pre-configured interfaces, but you can also build new integrations yourself through the open scripting interface.
The open Android platform allows you to customize the functionality, for instance increasing security by removing certain functionality. Another advantage with the openness is that it through increased competition among the hardware manufacturers lead to better and cheaper products.
WiFi networks where alarms, wireless telephony and general internet access can be combined has been very appreciated among our clients.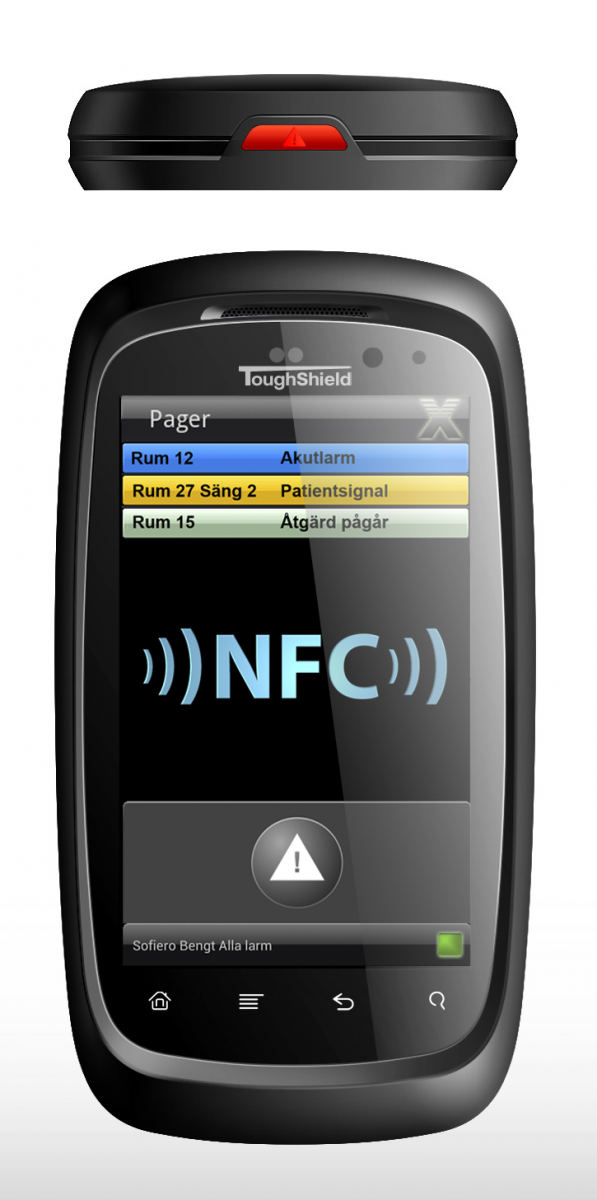 ---