LAS has been integrated with many different systems and solutions. Our partners are often able to create new integrations by themselves using our generic and programmable interface drivers, and we are also constantly adding new solutions to the LAS ecosystem.
Generic Interfaces
ESPA 4.4.4
Programmable Parser
Scriptable DataPoint
HTTP(S)
XML Import / XML Export
SDK for .NET developers
Unique Interfaces
BXO Secure Notification Service and BXO Pager
BXO Vidar Software Defined Alarm System
BXO XBridge
Specialised Interfaces
Blooloc
Bosch
Climax
TeleTask
Mobile SMS
NEAT Electronics
SynGuard Access Control
NEC DECT
OPC DA
OPC UA
SIA DC 09
Twig
SMTP
Funkwerk
MQTT
Modbus
SCAIP
TAP
SmartCaller
VoIP/SIP PBX
SOS Access V4 Server
SOS Access V4 Client
Austco IP
Austco Serial
TETRA SDS

Sepura
Airbus
Motorola
Hytera

Vayyar
ESPA 4.4.4
Advantecnia
Cameras
Philips Hue
Posifon
CareTech System 5000
CareTech System 4000
Advance Care
Delphie
Tjeders PERFEKT
Tjeders RESPOND
Cinnovate CareServer
SNMP
Ekahau
IPECS
Ping
UDP Echo
TCP Echo
Spectralink/Polycom/KIRK MSF
Spectralink/Polycom/KIRK SIO
Spectralink/Polycom/KIRK XML-RPC
HTTP(S) Heartbeat
Telegram Messenger
MessIT Gateway
Pacom Unison
Siemens Fire Alarms
COBS ATrax
COBS OpenIP
CSTA
Skyresponse
Appva
VidiFlex
ZWave
Salcom POCSAG Pagers
BEST
ConDigi
Faci
Televic
...and so on...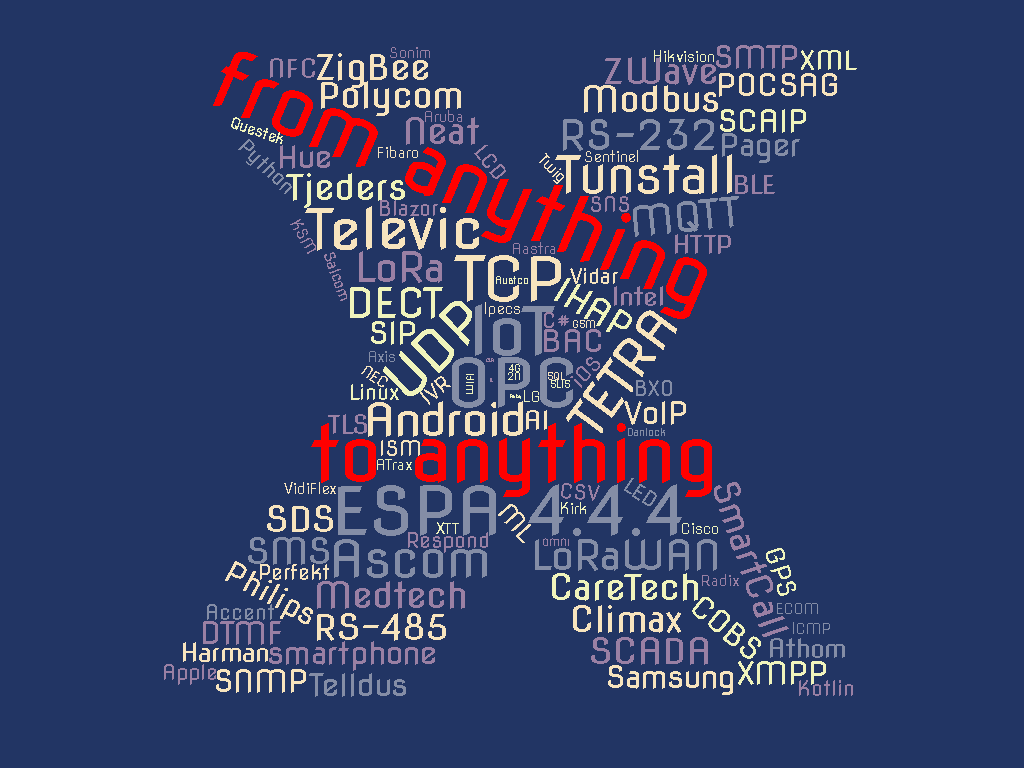 ---