Instead of just receiving alarms, with our Mobile Alarm Management, you can actually manage them. In experiments we have seen average response times drop by over 40% after introducing mobile alarm management at an organization.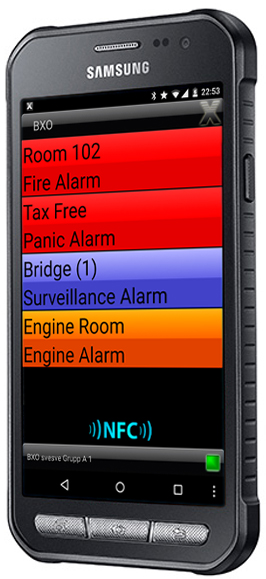 Manage alarms on smartphones via mobile network or WiFi
NFC can be used to ensure that alarms are not reset by anyone not at the point of alarm
IAC feature avaiable (Interactive Alarm Control, letting users Accept/Reject/Reset alarms)
Role selection feature allows users to log on to e.g. specific wards
Flexible hierarchical alarm routing rules
Fully customizable menu structure allows seletively enabling desired features
BXO Secure Notification Service is a solution for delivering notifications to mobile devices in a secure and reliable manner.
---