BXO now releases LAS 7.9 with improved user experience, higher security and new interfaces.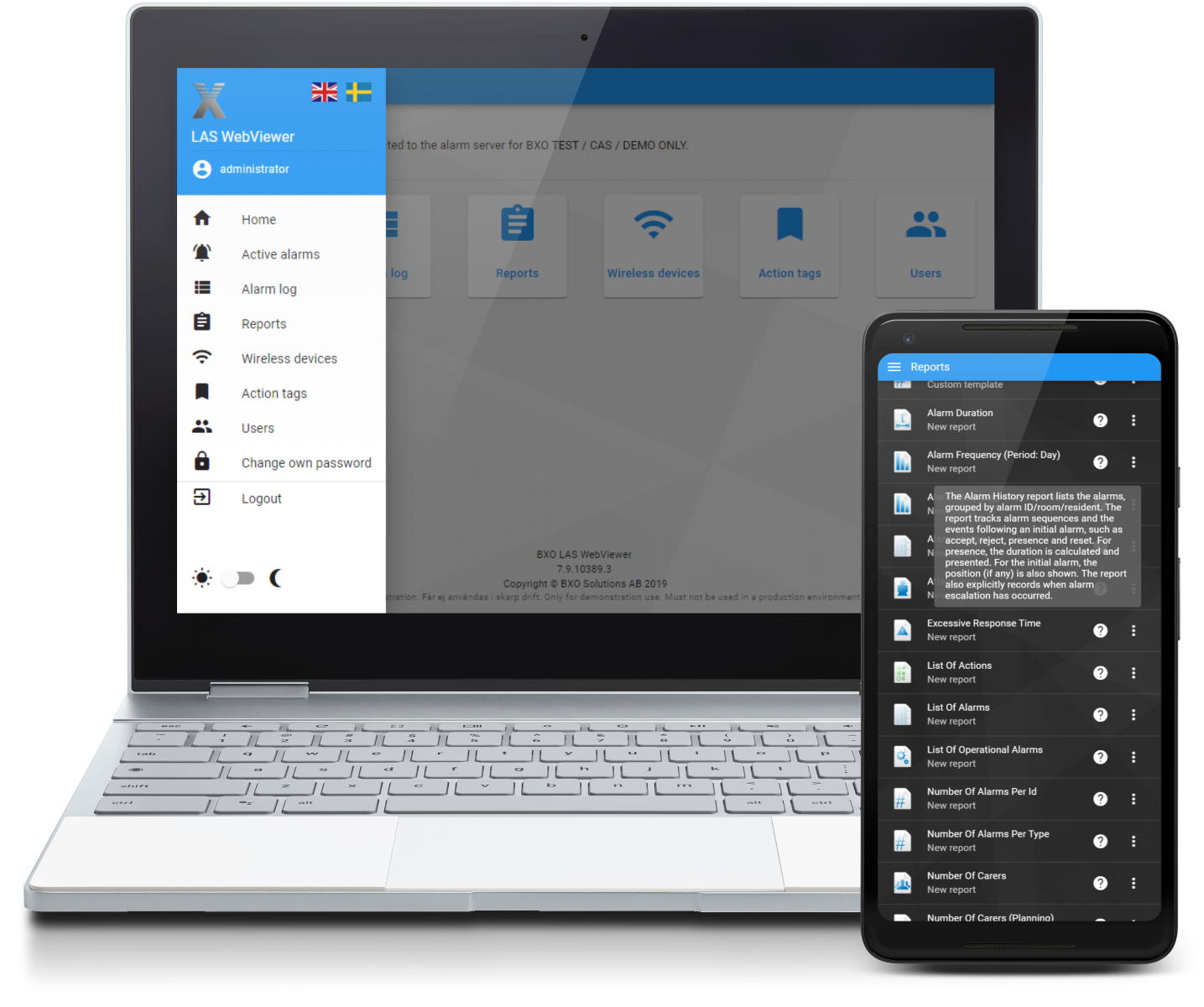 This new release brings several improvements and new features for our users in manufacturing industry as well as care. In all areas, we see that security awareness is increasing. Being able to operate their solution for business-critical communication entirely in their own environment is becoming increasingly important.
In this release, we have, among other things, developed a new system for secure login with NFC tags, made off site backups freely available to all and added support to set up a password policy.
For our users within healthcare, we have improved the camera functionality for virtual night tours, added functions for eHealth and support for new products for wanderer detection and indoor positioning. (Climax and Blooloc YooBee).
For our industrial customers, we have improved OPC support and added features for indoor positioning via WiFi and BLE.
Higher security through two-factor authentication, where, in addition to their password, you also need a "second factor" to identify themselves, e.g. and an NFC tag.

New interfaces: SIA DC 09, Ping (ICMP, UDP, TCP), CSTA.

Indoor positioning that combines WiFi and Bluetooth (BLE) for more reliable positioning in case of indoor personal alarms.
---